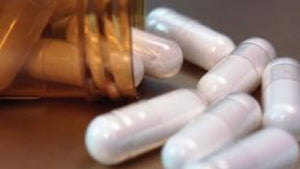 pH Balancer Suppository/Pill
Regular price $10.00 $10.00 Sale
NOT FOR ORAL CONSUMPTION.
pH Balancer Suppositories are used to bring the vaginal pH to a normal acidic level of no more than 4.5.
There are certain things can disrupt the normal vaginal pH such as menstruation, semen, and soaps. When the pH is elevated, it can cause yeast infections and an overgrowth of bacteria.
This product is not made to be used alone as the soap you and/or your partner uses can cause imbalance. These are to be used in conjunction with Pretti Goddess or Dream Whipped Soap. 
Instructions: 
Insert  1 pH Balancer into your vagina nightly for up to three nights. If you feel you have a yeast or bacteria infection, you will need to insert 1 suppository nightly for  7 to 14 nights. May be used once a week for maintenance.
You may use a pH Balancer at the end of your cycle, after sex or as needed.
May cause a watery discharge or some discomfort.
You will have residue that you will need to wash off 
Precautions:
This product is NOT for oral consumption.
Do not use while on your cycle. 
It is not recommended for pregnant nursing mothers.
Do not have sex until after you finish treatment.
THIS PRODUCT IS NOT INTENDED TO CURE ANY DISEASE AND HAS NOT BEEN EVALUATED BY THE FDA.
Active ingredient: Boric acid